JOIN THE UNIVERSITY
CONGREGATIONAL
'CONNECT' EXPERIENCE

Sunday Mornings
9:00 AM
In Fellowship Hall
Come make a Connection with Yourself and Your World!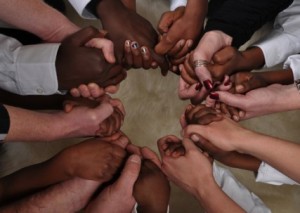 Our Mission
To provide a warm, entrusting environment for individual searchers of all faiths and non faiths seeking deeper meaning, growth opportunities, and skills for relationship enhancement.
  To encourage self-introspection, empower self-esteem, and help people become their best selves in their homes and in the larger community.
Our Vision
To become a place of CONNECTION: Connecting world faiths, science, philosophies and artistry in a search f
or empowering individuals.  
To COUPLE: intellectual integrity with spiritual experience which enhances the life of each person on their journey.
To PROVIDE: weekly services that help connect the inner self with our community and the larger world.
  To become a creative CONNECTION: for artistic spirituality in a spirit of universality.
Our Values
Original Blessing:
We believe in original blessing/original goodness. We do not embrace the concept that people are born in original sin, but that all children are born in the Image of divine goodness.
Acceptance: 
All are welcome.  Who ever you are, whatever faith or non-faith you choose, your journey is celebrated and respected.
Integration: 
We are on the journey together seeking the highest good, integral in theology, philosophy, world faiths and science.
Respect: 
We encourage constructive respectful dialogue to increase understanding and deepen growth.
Questioning: 
We value minds and hearts that are opened to question core beliefs and values with the understanding that no human has all the answers.  We grow together on spiritual journey.