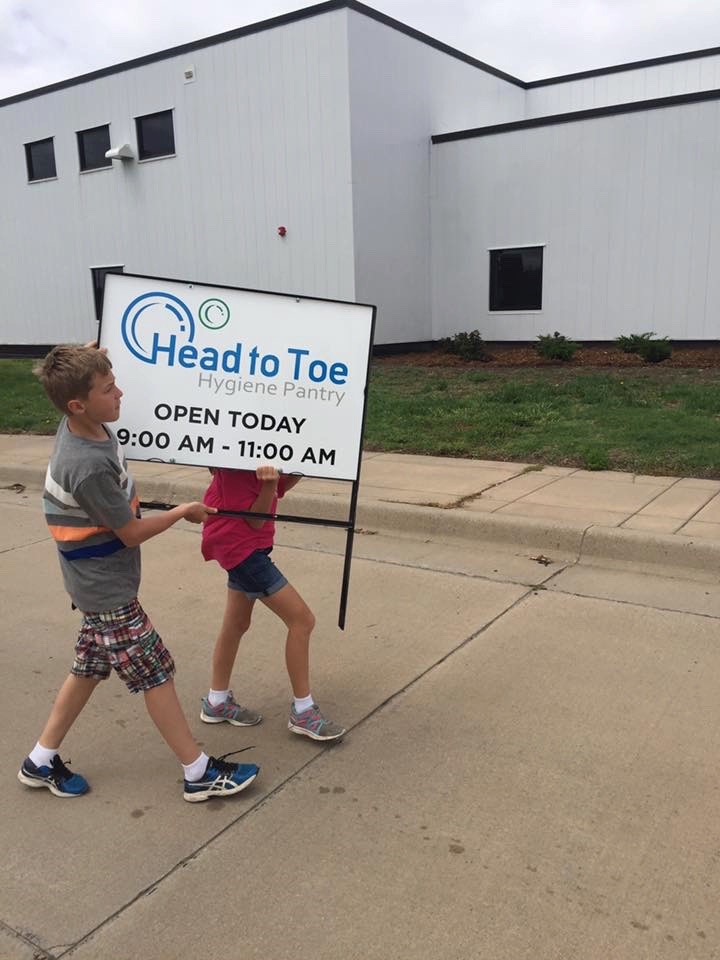 The Head to Toe Hygiene Pantry has just completed 7 1/2 years of caring for others. And over 39,000 families have walked through the doors seeking help with these basic hygiene items that most of us take for granted.
As you can see by the pictures, the Pantry continues to be blessed with wonderful volunteers. We also have approximately 10-12 members of UCC that come regularly on the Saturdays we are open. In April we completed our first year in the new facility at 2130 E 21st St. N. The building allows for more efficient serving, as well as making it possible to get those who are waiting outside in line indoors so that they don't have to wait out in the heat or cold.
Our friends at One Call Concepts recently donated nearly $3,000 to the Pantry, making them our largest corporate sponsor. Mending Place at South City continues to give us a generous monthly donation of $300, which adds up to $3,600 per year. The Pantry was recently given $1,000 from Kansas Health Concepts, and those funds have been earmarked towards things the elderly request such as Depends and incontinence pads. Also, the weekly coins that are collected on Sunday mornings continue to make a big difference. The average weekly donation from those coins is approximately $150. And to those of you who have signed up with Kroger/Dillons, you will find it amazing that we receive around $450 from them once a quarter. There has also been a lovely memorial gift donation of $660. Over time, a good relationship has been built with the Kansas Food Bank as well as United Way. Those connections make it possible for us to purchase some of the items at a reduced cost, thus, stretching every dollar as far as possible.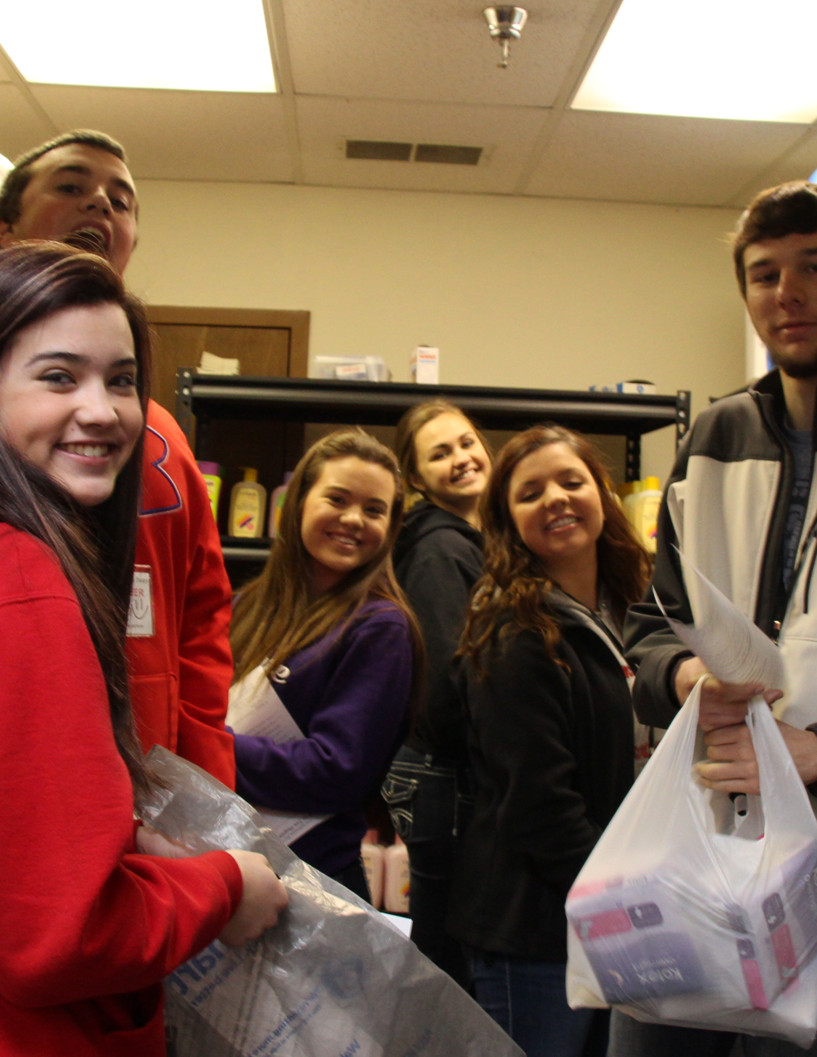 The above mentioned gifts are fabulous, and we cannot begin to thank everyone who has helped in any way.
With our number of patrons continuing to increase, however, we are always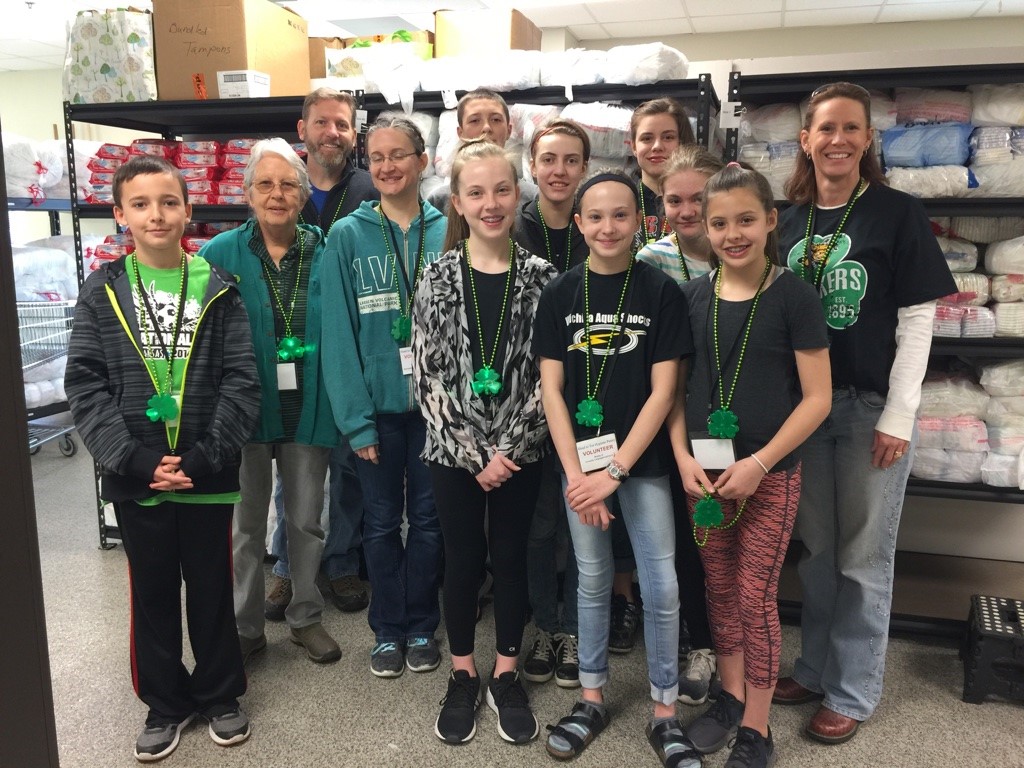 looking for additional funding. Over
$5,000 worth of product is given out on the third Saturday of each month. We would ask that you keep the Pantry in mind as you hear of grants or funding that could help the Head to Toe Hygiene Pantry.
As always, thank you for your continued support of this caring ministry!