Welcome to
University Congregational Church!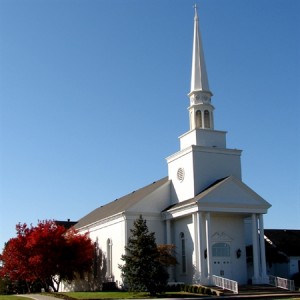 We look forward to meeting you!
University Congregational Church has no national affiliation. We are a covenant church in which the congregation vows: In the love of truth, and in the name and spirit of Jesus Christ, this church exists to serve those who believe that the Christian faith affords our clearest insight into the nature and will of God. Accepting that faith as our guide, we join with one another to worship and work so that peace, justice, and brotherhood may prevail in the world.
The church's name stems from the fact that the first pastor also was a professor at Wichita State University as were a number of its charter members. Wichita State University has a Congregational heritage, with its first four presidents being Congregational pastors.
Church membership consists of 300 households, which translates to 431 individuals. This represents a professionally and philosophically diverse membership.
University Congregational Church takes great pride in its music program. A volunteer choir is anchored by paid section leaders and each year 10-15 college students from Friends University and/or Wichita State University receive scholarships for their participation. The choir generally has 40 or more singers. The chancel area contains a Schlicker organ, Yamaha grand piano, and a full size harpsichord.
The church holds one Sunday worship service at 10:30am, with attendance averaging 170. There is ample parking on the west, east and south sides. The church offices are located in a new wing on the south side. Please visit us and stay to get to know us after the service over coffee and cookies..