Current Outreach Opportunities
---
Head-to-Toe Hygiene Pantry. Founded in 2011 by UCC volunteers, the Pantry's unique community mission is to contribute to the dignity and self-worth of persons with low incomes by making available at no cost basic personal hygiene products. Board support includes member volunteers for monthly product distribution, hosting an annual Chili Cook-Off fund raiser, donating loose change in each Sunday offering, making a financial contribution to Open Door Ministries which donates space to the Pantry at no cost, and performing as an advisory board to Pantry leaders. (Link to Pantry website)
Gammon Elementary School Partnership. UCC actively partners with our neighborhood public school to support teachers and students. Gammon's 500 students compromise one of the most culturally-diverse and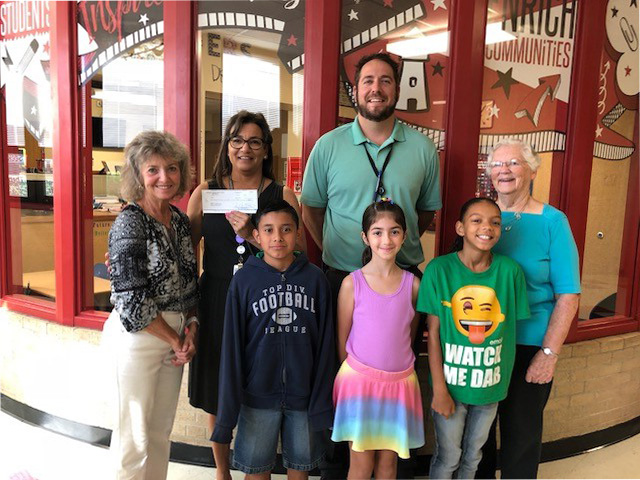 economically-disadvantaged schools in the Wichita district. The school's mission includes a Newcomer Program for children who are recent refugees from nations around the world. Our partnership encompasses annually donating upwards of $5,000 for school supplies, recruiting regular volunteers who tutor students, assist teachers, and speak at Career Day, and providing Christmas "angel tree" gifts to refugee children and family members. In 2018, U.S.D 259 designated UCC for its Good Apple Award. (Link to Gammon website)
Outreach to low-income adults with developmental disabilities.
Each Christmas season, UCC members volunteer to purchase and wrap gifts for 50 people on Starkey's "Angel Tree." Starkey is a local community agency that provides services to people with developmental disabilities. Each year, Starkey staff identifies clients who lack close family and would otherwise be without Christmas gifts. Click here for a video that describe this wonderful partnership. (link to our 2018 video).
Fill-the-Gap meals.
In collaboration with Partners for Wichita, UCC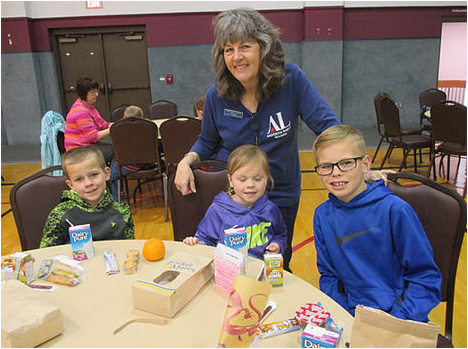 provides volunteers to serve lunches at neighborhood sites for low-income children every day during the August school recess and spring break.
Operation Holiday blanket drive. In a partnership with Inter-Faith Ministries, UCC solicits blanket donations during the Christmas holiday season for distribution at no cost to low-income people in the community.
Personal Care Kits for Homeless. Volunteers purchase hygiene supplies and fill dozens of personal care kits for the homeless program operated by Inter-Faith Ministries.
Gutru Financial Grants to support families who have children with disabilities.
In 2009, UCC member Robert Gutru established a $100,000 permanent endowment to support families in need who have children facing physical and mental disabilities. Each year the Outreach Board solicits proposals and awards nearly $10,000 in grants to community organizations. In recent years grant recipients have included Rainbows United, Envision, The Arc of Sedgwick County, Lions Deaf and Hard of Hearing Camp, and the National Alliance on Mental Illness.
Baby Shower gifts
Each year the Women's Guild makes baby blankets and fills bags with new infant layettes for low income new mothers. Ensuring that all new mother's have the items they need to take their newborns home. Sponsor: Women's Guild. Contact: Leigh Aaron Leary.
Sandwich Saturday for homeless
Securing safe food is difficult for Wichita's homeless, but it turns out that Saturday is an even more difficult day than usual for obtaining meals. There are a number of reasons for this, but the problem remains: How do Wichita's homeless men and women get decent food on the weekends?
For over a decade now area churches have been joining together to provide Saturday lunches for Wichita's homeless population. Led by St. John's Episcopal Church in downtown Wichita, this ministry has fed thousands of people a nutritious lunch since its inception. A couple of years ago University Congregational Church joined this effort and we now provide sack lunches on two Saturdays throughout the year. The dates for our church this year are May 11 and November 9. Our members meet on the Friday evening prior to the Sandwich Saturday and work together building sandwiches and packing brown bags. Partner: St. John's Episcopol Church. Contact: Paul Jackson
Meals for InterFaith Homeless Shelter.
Another way that University Congregational Church helps the homeless in Wichita is by providing meals for the InterFaith Homeless Shelter. Meals are prepared and served by members of UCC and we feed up to 150 homeless men and women a night. We do this several times per year. Contact: Kathe Thompson.
Other community outreach partnerships. Recent outreach donations of time and dollars also include Alternative Gift Market International, Next Step Alliance (support for GED students), and the local chapter of the International Rescue Committee.
International
Santa Rosa De Copan, Honduras
Entrepreneurs & Bilingual Teaching Books Sponsor: Barbara McKee
In addition to volunteering at the Central American Medical Organization in Honduras, Barbra McKee is helping three Honduran girls pursue their entrepreneur skills. These girls were raised by Franciscan Nuns in the orphanage "Saint Anthony's Children's Home" located in Santa Rosa De Copan, Honduras.
The nuns taught the girls life skills and crafting skills. They are now making and selling they own Greeting Cards with dreams of owning their own small business. Barbara returns from her volunteering every year with a selection of beautiful cards, and UCC supports the girls with their card purchases.
A small portion of the sales is donated to the Hygiene Pantry.
Chacraseca Nicaragua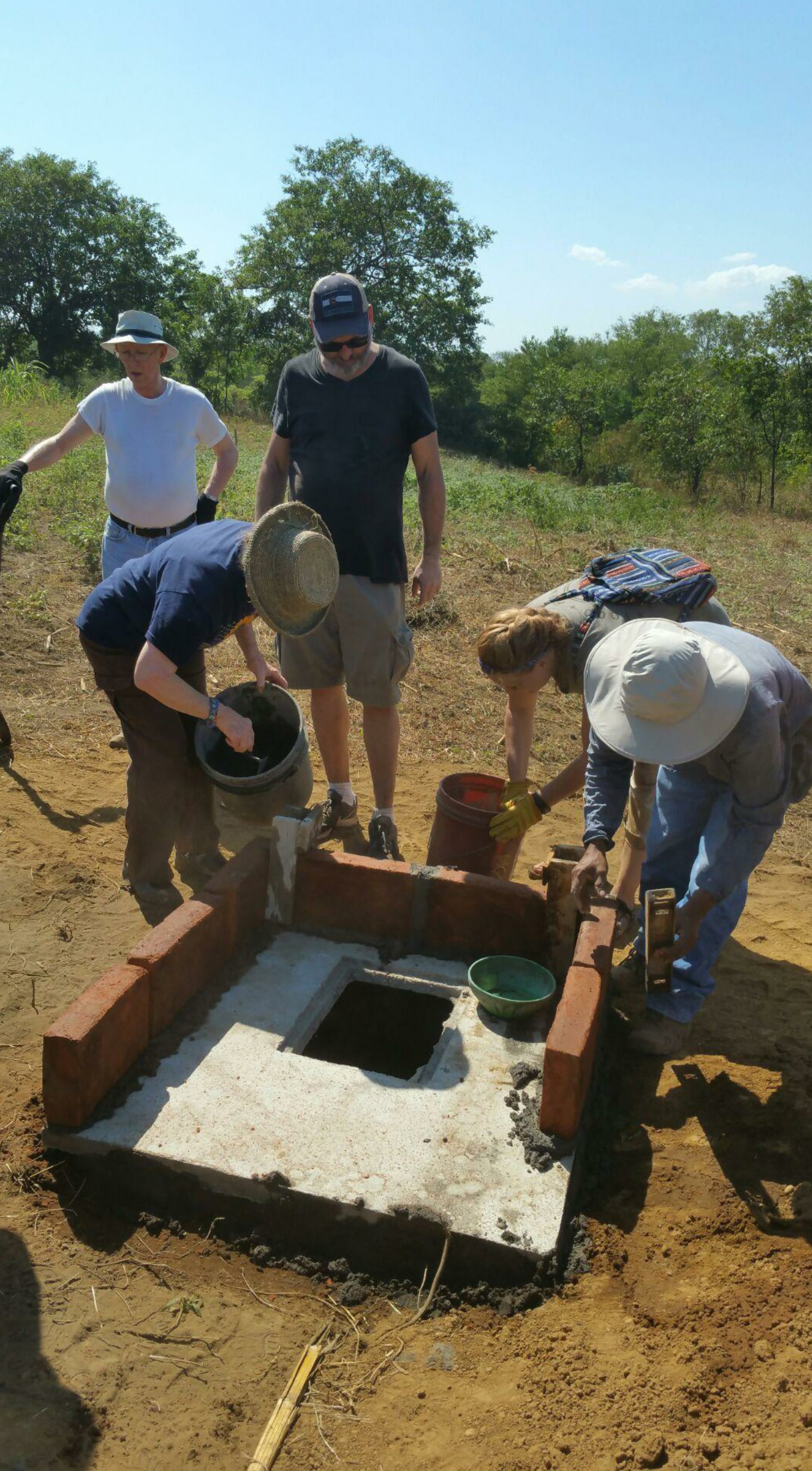 Building Relationships Sponsor: Associate Minister, Rev. Paul Ellis Jackson
Through the efforts of our associate minister Rev. Paul Jackson, UCC is in the process of developing a relationship with the community of Chacraseca in Nicaragua (population 8,000). Paul became acquainted with the people of Chacraseca as part of his seminary training.
Thus far UCC has sent two delegations to Nicaragua, one in 2017 and the second in 2018, and UCC has plans for another. UCC hosted a visiting delegation from Chacraseca in the fall of 2016 and we sponsored the Leon-based band, Amalgama, for part of their first national tour of the US in the fall of 2017.
Through the regular sales of traditional Nicaraguan pottery made for us by the Lopez/Cano family, through sale of stitched goods created by the women of the "Stitching Hope" cooperative in Chacraseca, UCC raises funds to support both our international mission efforts and to help send our delegations on their annual trips.
IDEAS FOR "YOUR" OUTREACH
If you have an idea and want to know how to implement it, call Paul Jackson, Director of Christian Life, at 316.634.0430 and he can help you explore how to do so. Also, if you are interested in serving on the Outreach Board, let Paul know and he'll get you in touch with the appropriate people.