At University Congregational Church, we believe that an investment in our community is an investment in ourselves and our church. We invite you to take a look at the Community Programs that we are involved with and consider giving them your support as well.
Community Partnerships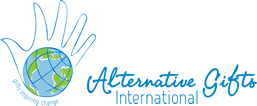 Alternative Gifts International – The gifts offered in the "Gifts Inspiring Change" catalog are unique. They are gifts of peace and justice, gifts that are sustainable and that build security. These alternative gifts multiply and grow, sometimes exponentially, and offer hope and new life to people facing grave crises and need. They challenge the trivia of our modern culture. These are authentic gifts that people really use and cherish. They always fit and are never thrown away.

Envision – What does it mean to create hope and opportunity for people who are blind or visually impaired? It can mean teaching an infant with vision loss how to crawl, rehabilitating someone after an eye injury, helping a low vision senior live safely at home, or something else entirely.
It's different for everyone.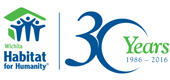 Habitat for Humanity – Seeking to put God's love into action, Habitat for Humanity brings people together to build homes, communities and hope.

Interfaith Ministries – Inter-Faith Ministries builds a strong community by facilitating interreligious collaboration, encouraging understanding, and providing basic human needs.

Lions Club International – Since 1917, Lions clubs have offered people the opportunity to give something back to their communities. From involving members in projects as local as cleaning up an area park or as far-reaching as bringing sight to the world's blind, Lions clubs have always embraced those committed to building a brighter future for their community.
Reverend Doctor Robin McGonigle
WSU Ecumenical Campus Ministries – Campus Ministry at Wichita State University is:Conversation about things that matter; Service that makes a difference; and Spirituality that equips us for life!
Wichita Clergy for Equality – Equality Kansas, formerly the Kansas Equality Coalition, was established in October 2005. Originally formed by the merger of independent LGBT advocacy groups in Topeka, Manhattan, and Wichita, Equality Kansas is a chapter-based grassroots organization. We currently have 11 chapters and over 2000 members around the state.
East Wichita Rotary – We are 1.2 million neighbors, friends, and community leaders who come together to create positive, lasting change in our communities and around the world
Wichita Preaching Colloquy – An ecumenical group of Wichita ministers who gather monthly to evaluate, critique and encourage each other after watching videos of recent sermons we have delivered.
The Fairy Godmothers – A group of professional women who meet once a month to raise funds for the WSU Foundation, to provide scholarships for women students who have an unexpected need for financial aid.
Rev.Paul Ellis Jackson
Paul serves on the following Community Boards:
Partners for Wichita
Equality Kansas–Wichita Chapter
Camp Sunflower